NO FEE UNLESS
YOU GET PAID

4 Offices in Arizona to Serve You



Phoenix, Mesa, Chandler and Kingman, Arizona Personal Injury Lawyers
After being hurt in an accident you'll want to know whether or not to hire a personal injury lawyer as you are not sure how much my case is really worth. What does it cost to hire an attorney?
It depends on the severity of your injuries; and you pay nothing unless we win your case. Read on for more information.

Serving all of Arizona, we'll come to you.



What Damages Can I Recover?

Accident injury victims can seek compensation for different types of damages in Arizona. Economic damages cover medical bills, lost wages, loss of future income, and property damage.

Non-economic damages include Non-economic damages for injuries sustained, pain and suffering for emotional and psychological anguish, and loss of enjoyment of life.

Arizona law requires that personal injury victims file a claim within two years after an accident occurs or when a hidden injury was first discovered.

Medical Expenses

Lost Wages

Pain and Suffering

Property Damage

Is a personal injury suit a logical course of action for you?
Give us a call for a Free Case Review to find out.

Lawsuits for personal injuries play a critical role. Expenses that shouldn't be your burden might pile up when you are injured due to the negligence of another party. Your life may undergo an alteration that's minor in nature or one from which you're not sure you'll be able to escape. In any case, phoenix personal injury lawyers are necessary because of this:
An individual or company that has been negligent might be held responsible and compensated by you, the plaintiff.

If you've been harmed and want to file a personal injury case for compensation, contact a contingency-fee lawyer right now.
I've Been Injured in Some form. What Am I Entitled To?

Your case's worth is determined by a few important elements, such as the circumstances surrounding your accident, the severity of your injuries, and your insurance policy's coverage limitations. Case value is mostly determined by how much the plaintiff may recover in damages, which may include loss of your companion, loss of salary, past and future medical bills, suffering and your pain and even potential earnings.

At first, the value of some of these issues may be unclear. Based on their previous expertise, our attorneys can provide an estimated case value after reviewing your medical records, police records, statements and other evidence such as how your physical and mental health has progressed or deteriorated following the accident.. You can get a glimpse of what to expect by looking at the big picture.

Damages & Reimbursement a Personal Injury Lawyer Goes After

Plaintiffs may be compensated for some types of injury-related damages, such as pain and suffering. The aggrieved party uses a personal injury lawyer in Mesa, Arizona to recover monetary compensation, often known as "damages," for the losses they have suffered. Accident victims deserve compensation to help ease the financial strain caused by someone else's carelessness or negligence.

Damages from personal injury cases can range from "economic" to "noneconomic," depending on the specific expenses incurred as a result of the event. The latter are more nebulous in nature. The resources available to you and how (and if) they are restricted depend on where you live and/or where the injury occurred.

Medical care costs are incurred expenses. Anyone hurt in a car accident may need medical treatment. An injury that happened lately may need testing, treatment, hospitalization, and outpatient care. There are times when things don't work out the way you expect them to. Continuing medical care may be required in the event of serious or long-term injuries. In the long run, this is a considerable financial investment. Accident victims may have medical bills in the tens of thousands or higher. Damages granted to the defendant in a settlement or trial should cover all of this.

Because of your injuries, you were unable to find employment. Doctor's appointments may have required you to use up some sick leave, or you may have been admitted to the hospital and subsequently need to skip work. Or maybe you've been in a terrible accident and can't go back to work? You may be eligible to monetary compensation if you miss a few days of work or are unable to work in the future.

You might receive money for your pain and your suffering. You may be eligible for this type of compensation if your injuries are severe and your medical bills are outrageous. For a jury trial, your compensation claim might be worth more than $1 million, so gather all the proof you can. Medical information, such as diagnoses, medicines, and hospitalizations, can help determine how long it will take someone to recover entirely after an injury. The only way to make this work is if you take control of your health and be honest with your physician about your symptoms. Documenting your injuries with photos and videos is also a good idea, as is keeping track of the symptoms you're experiencing in a diary.

The evidence you acquire may be used by the court (or an insurance adjuster) to determine how much money you are entitled to as compensation for your pain and suffering. Amass enough evidence to support your claims. Despite internet references to "multiplier" calculations, courts have not used them to establish a monetary award for pain and suffering. Pain and suffering damages are usually awarded by a jury based on subjective criteria, such as how trustworthy and likeable the plaintiff is. The records and supporting evidence you have may help strengthen your claim for pain and suffering compensation in the face of these ambiguous subjective characteristics

Anxiety and Stress When granting this type of compensation, the mental and emotional state of the wounded individual is taken into account. After all, severe injury can happen anywhere in the body. A personal injury victim's symptoms might range from moderate grief and worry to more significant mental trauma, such as PTSD, depending on the circumstances of the occurrence. Reimbursing yourself for losses due to emotional distress typically requires that you have a mental health professional's full and precise documentation, coupled with a specific diagnoses.

Mistaken Identity Leads to Death Families of people who have died as a result of the negligence or misconduct of another person or company file wrongful death claims. Those left behind by a departed family member will have nothing except their memories and the pain of their loss. In some cases, courts will award monetary damages to make up for these hardships.

Courts have awarded wrongful death damages to help ease the financial burden of losing a loved one. The compensation package includes compensation for the loss of income, outstanding debts, and funeral expenses that accompany the death of a loved one. Additionally, it's designed to make up for intangible losses such as the sudden and unnecessary death of a victim's spouse or parent. Legal terminology for children who have lost both parents may include phrases like "lost parental companionship, instruction and direction," or something similar.

Separation or Loss of consortium compensation may be available to those who have been severely injured in an accident and are no longer able to maintain an intimate, long-term connection with their spouse or partner (or who have been murdered in an accident).

Injuries as a Result of Punishment: Punitive damages, a type of judgment that punishes defendants for very egregious acts of harm, may be available to plaintiffs in several states. Punitive damages are distinct from compensatory damages, which aim to put the plaintiff back in the same position she was in before the accident.

Punitive damages awards can act as a signal to others about the consequences of engaging in similar behavior as well as a deterrent to the perpetrator. In order for the court to award damages to the plaintiff, the harm must have been intentional or the result of wanton and willful misconduct on the part of the defendants. Medical malpractice or bad faith on the part of an insurance company are two instances of defendants. Punitive damages are not available in every jurisdiction, and when they are, a jury's ability to award a plaintiff a large sum of money is limited.

Different Personal Injury Cases Defined Below

This is not an exhaustive list but the most common cases:


An injury lawsuit would be filed to recover damages for immediate medical expenditures and future health care costs such as rehabilitation resulting from the accident. In addition to compensating you for your past and future lost income, you may also be entitled to damages for your physical and mental pain and suffering as a result of your incapacity to work.

An injury from this accident might last for a long time, resulting in expensive medical expenses and lost wages. To establish that carelessness caused your injuries, a lawyer handling a slip-and-fall case will use evidence such as pictures, videos, and medical records. You and your loved ones shouldn't have to bear the consequences of someone else's carelessness when it comes to ensuring the safety of their property.

In light of all that's been said thus far, it's imperative that those who have survived take legal action as quickly as possible. Although filing a lawsuit after losing a loved one may be difficult, it is critical to guarantee that you receive the compensation and justice you are entitled to as a survivor of the accident....
Injury to the Brain or Spinal Cord Brain and spinal cord injuries are among the most gruesome and tragic consequences of car accidents and other forms of personal damage. These kinds of accidents can result in long-term bodily and/or mental harm, and a slew of other ailments.

Everyone in your family suffers as a result of the negligence of another individual or corporation. On the other hand, if you're successful, you won't be on your own. A contingency-fee lawyer and their legal team will work relentlessly on your behalf if you engage them.

It is up to your legal team to put together a case to support your claim for damages such as past and continuing medical costs, pain and suffering, and lost enjoyment of life, along with medical expert depositions to help you get the money you deserve.

Injuries During Childbirth For your family, birth injuries are especially traumatic. Medical malpractice by an obstetrician or other medical practitioner can cause physical harm to a newborn as well as long-term problems including cerebral palsy, paralysis and brain damage. These conditions can be fatal. For children and parents, this is a stressful experience that also places a significant financial burden on the family.

If your infant was injured at delivery, your family may be able to obtain compensation for both physical and intangible losses, such as medical costs for the rest of the kid's life and the pleasure of life the child had previously known.

Many instances like this have been handled by Big Chad Law on a contingency-fee basis so that your family can obtain justice. Our attorneys were successful in obtaining a $38 million award for a family who suffered birth injuries as a result of a doctor's delayed C-section. Injuries to newborns are rare, but if they do occur, we're here to help families hold irresponsible medical providers accountable.
Accidents due to slipping and falling/premises liability Suing for a slip and fall is more common than most people realize. If you think about it, you didn't merely stumble and fall. The problem isn't that you're a dolt. If a person slips and falls on someone else's property, they may suffer harm that might have been prevented if the owner had made the necessary repairs to the damaged infrastructure. When food, drink, or cleaning solution is spilled at a grocery store or restaurant, it is sometimes difficult to clean up. The railing of a staircase may be sagging. Steps may be sloppily constructed or poorly maintained. There are several examples like this.


Injuries Caused by a Fire A person's life might be forever changed if they experience a fire or burn injury. You or a loved one's life may be ruined forever if there was a chemical fire caused by hazardous working conditions at your workplace or an apartment fire as a result of a landlord skimping on fire safety regulations.

In addition to a poor landlord installing and/or maintaining fire safety devices, scalding beverages and other dangers can cause severe burns to apartment occupants. You have the right to hold the party responsible for your injuries, whether the burn heals or leaves permanent scars and suffering.

For both an initial hospital stay and continuing care, burn injuries can lead to shockingly large medical expenses. Additionally, you may be unable to work for an extended period of time, and you may have excruciating pain and suffering for the remainder of your life.

In the event that something happens to you or someone you care about, you may feel frustrated and helpless. The worst part is that all of this pain and suffering was caused by someone else.

Our fire and burn injury lawyers have obtained millions of dollars for tenants and workers who were wrongfully terminated or fired by their landlords. Fire cases may be delicate, and your legal team can benefit from their expertise working with fire specialists to develop your case.

Death by Mistake Unnecessary tragedies include wrongful death claims. There are several types of compensation available for people who have been injured as a result of someone else's negligence. In any personal injury case, one can recover compensation for past and present medical costs and expenses, as well as lost income.
Then there are those that are only available to the family members of individuals who died as a result of someone else's carelessness. Funeral expenses may be recovered from the defendants. If a family member dies, they may be entitled to compensation for the sudden and long-term loss of income that results. Pain and suffering, as well as the absence of a loved one, are all compensable damages. After an unexpected loss, these damages might provide the family some piece of mind.

Bite by a Dog or Other Animal Dog assaults and bites might be far more dangerous than they appear to be. Depending on the circumstances, if a pet bites you, you may be entitled to sue the owner of the animal and/or their homeowners' insurance company.
Dog and animal bite lawsuits are similar to other types of personal injury claims in that you may be able to recover compensation from the entity responsible for your injuries, including medical bills, lost earnings, and emotional anguish.

Liability rules differ from one state to the next when it comes to lawsuits. If a dog's owner was aware of the dog's violent disposition, they are nonetheless responsible for the dog's conduct. There are a few places where the law assigns varying degrees of culpability based on several criteria, such as whether or not the victim provoked the animal, and where the assault happened.

Security that is lax If you suffer an injury or death while shopping, going to school, going to a performance, or parking in a garage due to negligent or insufficient security procedures, you have the right to sue for damages.

Generally, if a property owner had the ability to adequately provide security but did not, the owner will be held responsible for any injuries or wrongful deaths that result. To put it another way, you wouldn't sue a shooter, rapist, or assailant for negligence in security; instead, you'd sue the landlord or owner.

Property owners' culpability is largely determined by how foreseeably the violation occurred and if it was avoidable. That would be an example of irresponsible security: an outside person entered a building without locking a door or gate, resulting in an attack on someone inside. The proprietor owed it to his customers to keep them secure.

Accidents in Motor Vehicles Among the most prevalent types of auto accidents are those involving motorcycles, trucks, boats, and other types of vehicles. These personal injury cases are frequently the result of another driver's carelessness. Regardless of the reason or who was at fault, these mishaps can have far-reaching consequences. Long-term medical treatment may be required even for accidents that seem minor at the time.

Negligent security can also take the form of:

An alarm system or other security measures should have been established and implemented to address a recurring security concern, but the responsible party failed to do so; sufficient lighting, metal detectors, and security personnel were required, but the property owner failed to provide them.
To assign culpability to pay compensation might be difficult in some situations, such as a shooting spree. Some instances, on the other hand, are a lot clearer. With the aid of an experienced negligent security lawyer and their legal team, you will be guided through these murky waters with confidence.


What Your Personal Injury Lawyer Will Do For You

We will look into your case to see how we can best defend you and anyone else involved if you were in the same accident. They'll do what they say they'll do:

Revisit supporting documentation such as photographs and video recordings.


Analyze the severity and scope of your injuries, as well as the contributing factors.

Conduct a thorough investigation of the accident scene;

Interrogate potential witnesses and make documentation requests;

Consult with medical professionals
But that's not all. In order to obtain the most money possible, they will utilize just about all the information they have to take on the defendant's lawyers straight on. If the large business or insurance company won't bend in a settlement discussion, our lawyers are prepared to go to court. Many times we've been able to outbid the defense's first low-ball offers in a settlement or in court.

How You Will Help Us, Win!

There are just a few steps you must do as the client for your personal injury lawyer in Chandler, Arizona:
Refuse to accept responsibility for your injuries;

Keep being treated for your injuries.


Keeping a journal of your injury-related ups and downs can assist your attorney prove your case.
The Personal Injury Lawyer Roadmap

There are a few typical procedures to follow after consulting with a medical practitioner and beginning to contemplate a personal injury case. These are crucial for a personal injury lawyer when involving cars, slips and falls, and other mishaps.

Speak with a Phoenix personal injury lawyer with extensive expertise managing injury claims. As previously said, they use a systematic approach to evaluating cases in order to decide whether or not you are eligible to hire a personal injury lawyer and how much money you may expect to get.
Following the signing of a retainer agreement, your lawyer will begin investigating all aspects of your case, including the injuries you have suffered and the circumstances surrounding their occurrence; evidence; your employment history and wages; and the financial conditions in which you live, as well as any other factors that will support your claim.
Your lawyer will submit a "demand letter" to your insurance company or another party, outlining your claim for compensation for your losses. In many cases, your lawyer will be able to negotiate a favorable personal injury settlement on your behalf, allowing you to put your life back together again.
Your legal team will switch gears and be ready to file a lawsuit as soon as the opposing party proposes a low-ball sum or flatly refuses your fair settlement offer.
During the discovery phase of a case, both parties exchange papers and other evidence as requested by the other. At this point, your lawyer will go after any and all evidence the opposing party may have that may assist your case.
When a dispute cannot be resolved via negotiation, it is brought before a judge and jury for trial. During this period, your lawyer will present your case, which involves speaking with expert witnesses and conducting investigations.. Insurance companies and other parties aren't often thrilled about having to confront Big Chad Law in court, given our track record of winning millions upon millions of dollars in jury judgments. In fact, our company maintains a mock courthouse where our attorneys frequently practice in courtrooms before real ones. Even though you're facing a jury, your legal staff isn't intimidated by the process.
Worry About

You,

We'll Do The Rest

What happens with my Personal Injury Case in the end?

When your lawyer and the opposing counsel reach an agreement on the damages you'll get to cover medical costs, lost income, and other expenditures, a personal injury settlement happens. If you've been injured because of someone else's carelessness, the amount of your settlement will vary based on a variety of factors, including your degree of damage, the kind of accident, your work status, and the types of expenses you've racked up afterwards.

There are no up-front costs or hourly expenses for your lawyer to battle for you; but, they will take a fair percentage of your ultimate recovery as a fee.
The procedure takes time: your lawyer won't accept the initial offer, but will negotiate with the other side's lawyer to obtain a settlement that's appropriate for your particular situation. There is a six-week waiting period after the parties have agreed on an acceptable sum.
There is no tax on settlements — State and federal tax rules don't apply to winning from your Mesa, Arizona personal injury lawyers time settlements. In certain cases, if the claim for emotional damage did not originate from a physical injury, there are some exclusions. You'll be able to get answers to particular tax issues with the assistance of your lawyer.
In most personal injury cases, the parties agree to a settlement, particularly if the other party knows they're up against someone like us. We know that insurance companies and other parties will fear Big Chad Law's resources and effectiveness in dealing with bullies. As a result, they're frequently ready and eager to accommodate our customers' requests.
We're ready to go to court if the insurance company insists on fighting. Many of our lawyers have fought insurance companies in court and won millions of dollars for their clients who were given pitiful settlements.
Many personal injury claims are subject to "statutes of limitations," which impose time limits on when they may be filed. After an accident, you may only have a year or two to bring a case in certain jurisdictions. An injury law company cannot accept your case because of time constraints. If you wait too long to file, you will be unable to get compensation for your losses.
If you've been hurt and have mounting medical expenses and are unable to work as a result, you should speak with a personal injury lawyer in Chandler, Arizona as soon as possible. If you wait too long, you may be out of luck when it comes to receiving compensation.
Do Personal Injury Lawyers Charge Per Hour or How Does It Work?
There are no up-front costs or hourly rates for Phoenix, Arizona personal injury lawyers like those at Big Chad Law. A "contingency fee" approach implies they only get paid if they win your case, as opposed to the traditional model.
In this case, the plaintiffs get the best of both worlds. It makes excellent legal representation available to wounded individuals who may not have been able to afford it if they had to pay an hourly fee.
Your legal team will only be paid if and when they succeed in their endeavors on your behalf. They charge a fair fee out of your recovery, but in certain cases, the defendant will foot the bill for your legal representation. You don't have to pay anything upfront in any case.
Contact Big Chad Law's personal injury lawyers now for a free, no-risk case assessment if you or a loved one were harmed.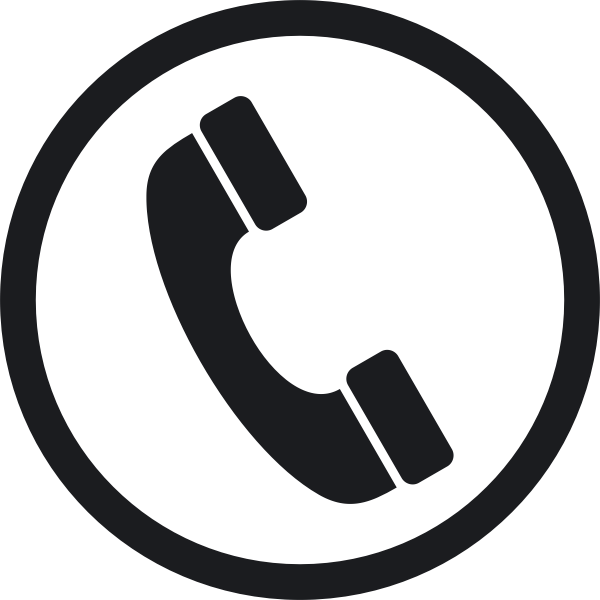 Do You Have Any Question's About Us?
Don't wait if you need assistance. Tell us your story, we're here to listen and ready to help.